How do you travel the Bernina Express?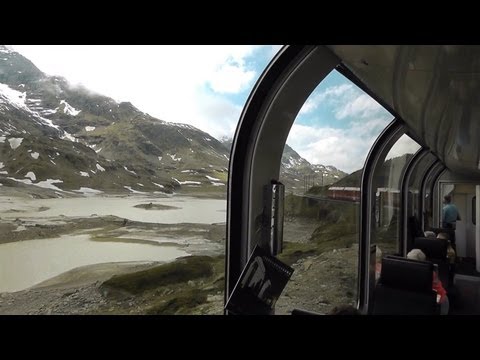 What is the Brusio loop on the Bernina Express?
The Brusio loop is a unique part of the Bernina Express route - a circular viaduct, with 360° views. The Bernina Express ends its journey in Tirano, Italy. It passes through the town before reaching the station. Where does it start and end? Trains run in both directions, from Chur, Davos, or St. Moritz in Switzerland to Tirano in Italy.
Why is the Bernina Express called the Little Red train?
Well known by its moniker 'the Little Red Train,' the Bernina Express was designed to climb the Swiss Alps with ease. A testament to engineering work completed more than a century ago, the train is still able to complete the cliff-clinging Bernina Pass on a route that now has UNESCO World Heritage status.
How to get to Bernina from Lugano?
Bernina Express Bus The panoramic bus operates on the following route: Lugano - Tirano - Lugano Extend your trip on the Bernina Express Bus and turn it into a circular tour via Ticino.