Where is the Ames Monument?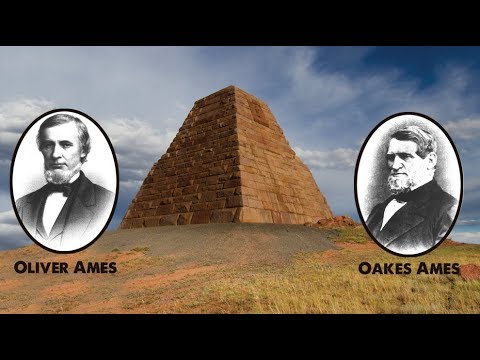 What is the name of the pyramid in Wyoming?
Ames Monument. Ames Monument Panorama, September 2015. The Ames Monument is a large pyramid in Albany County, Wyoming, designed by Henry Hobson Richardson and dedicated to brothers Oakes Ames and Oliver Ames, Jr., Union Pacific Railroad financiers.
What happened to the Union Pacific Railroad monument in Wyoming?
Union Pacific donated the railroad monument to the state of Wyoming in 1983. The structure is listed on the National Register of Historic Places, and is maintained as a Wyoming state historic site. Time and possible vandalism have destroyed some of the features of the bas-relief portraits of the Ames brothers on the monument.
Is the Ames Memorial the finest memorial in America?
A Richardson biographer has called the monument "Perhaps the finest memorial in America…one of Richardson's least known and most perfect works." The bas-relief medallions of the Ames brothers were done by the prominent American sculptor, Augustus Saint-Gaudens."